Clemson Ohio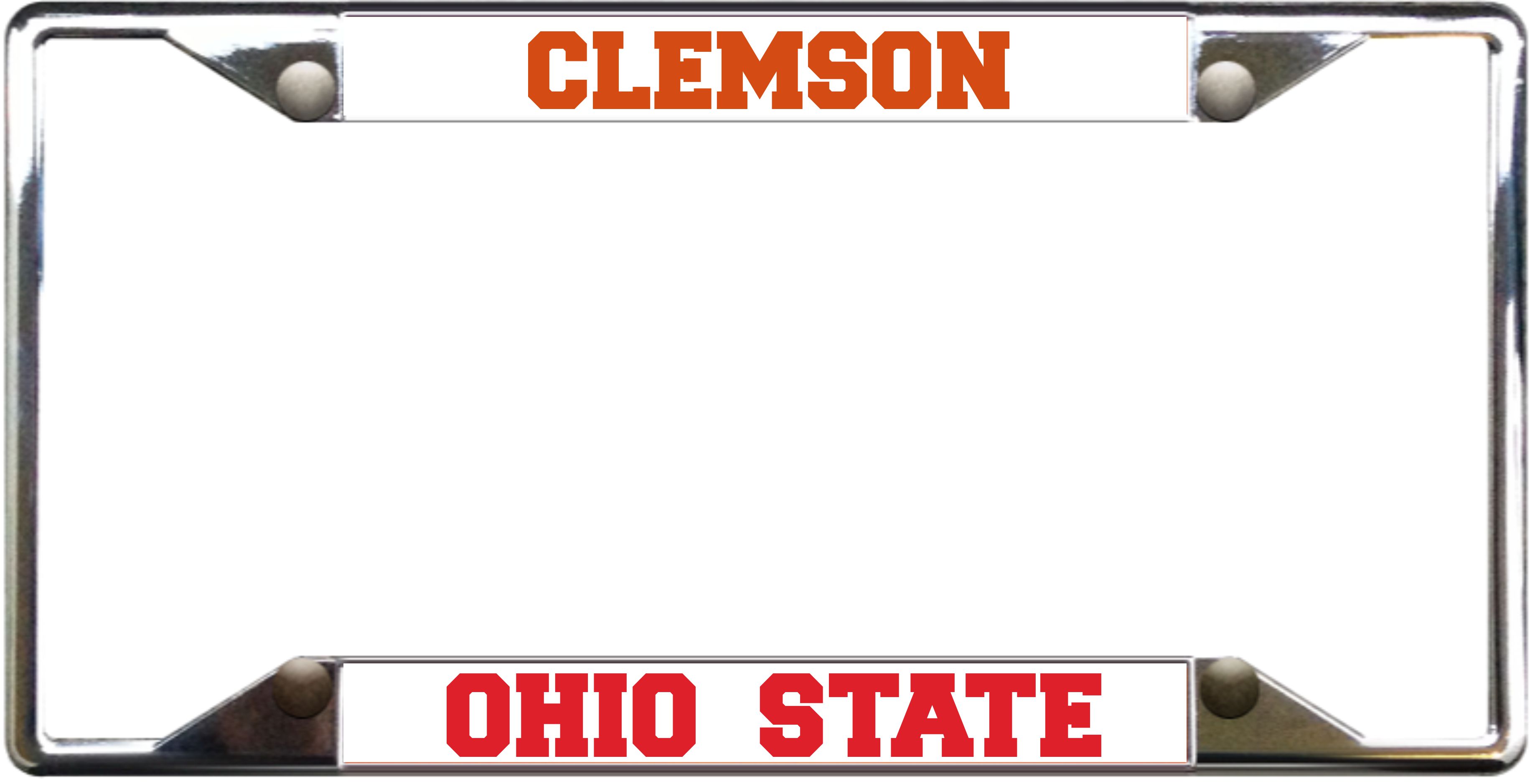 These are our zinc (metal) 4-hole license plate frames.
Message of your choice will be laser engraved into the acrylic UV-stable and weather-resistant insert strips and then bonded to the frame.
PLEASE NOTE:
Price shown above is for each frame only, not for a set.
Screw caps shown on the picture are for aesthetic reasons only, and don't come with the frame(s). It is optional item and can be purchased as an accessory.