Design your own custom license plate frames or give it to someone as a gift!

Promote your business, brand, idea or website to increase revenue.

Share your message, declare your passions, or broadcast a hobby.

Make a great personalized gift on any occasion

Raise awareness for a cause, or show your accomplishments

Make people smile with funny phrase.
Your custom license plate frames will be hard to miss on the road
Design your own license plate frame and promote your business name, website, phone number, or something as simple and refreshing as a humorous phrase. With so many options available, the possibilities are only limited by your imagination.
Whether you need one or one thousand, we have products that will suit your price range. BestLicensePlateFrames.com has a huge collection of personalized and decorative license plate frames waiting for you to add a special touch to your car.
Customer reviews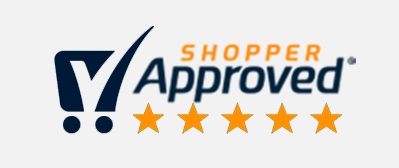 Main focus of BestLicensePlateFrames.com is to allow customer to create personalized license plate frame in the easiest possible way. Our main products include personalized license plate frames for uniquely accessorizing your car, customizable rhinestone license plate frames for those looking to add extra sparkle to their vehicle, anodized aluminum license plate frames in many different colors to create durable, high quality license plate holders for your vehicle and other custom products

"Thank you"
MJ

"Easy convenient. Great pricing & ability to customize"
John K

"Simple and quick"
Anonymous Customer

"It's Awesome"
Kurt G

"website very easy to use"
Judie M

"SO FAR IT HAS BEEN AWESOME. EASY TO ORDER AND A NICE OPTION TO TYPE IN CUSTOM FRAME AND SEE WHAT IT WILL LOOK LIKE"
WENDY

"Quality and customer service are the best ! Love the frames I have purchased."
Teresa M

"great site. easy to use."
Anonymous Customer

"Great experience. Very easy process."
Nora Y

"Very easy to use site Designing was quick and perfect. Excellent."
Thomas S

"Is a plashur do it wth yours. Tanks..."
Francisco Xavier Tellez Giron F

"Very easy to personalize and order."
Jenetta

"Sweet frames"
Kevin M

"Easy Peasy"
Tiffany C

"Super Easy And quick"
anna