U.S. Coast Guard - Tow Hitch Cover with Chrome Metal Emblem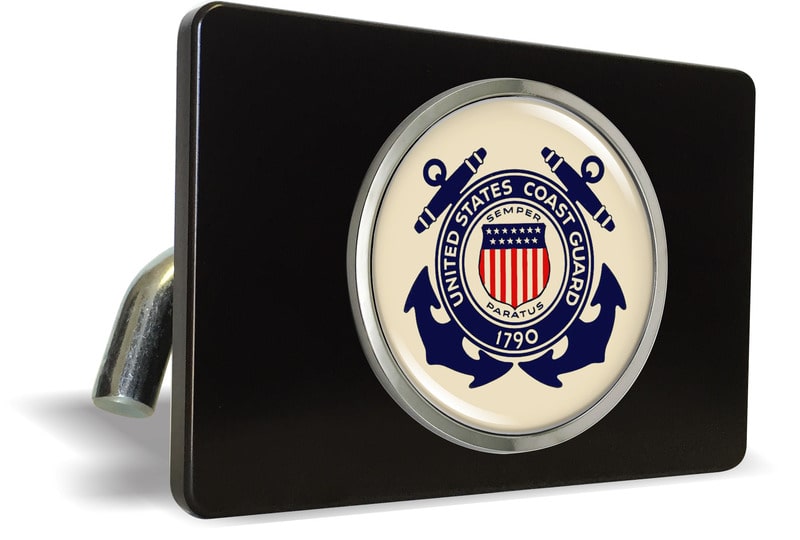 save $5

was:

$59.99

ea

Sale: $54.99

ea
U.S. Coast Guard - Anodized Aluminum Tow Hitch Cover with Chrome Metal Emblem.

We combine a Top-Rated Tow Hitch Cover with a Heavy Duty Metal Emblem.
Artwork is printed using special technology to make it UV-stable and weather resistant.
The polyurethane clear dome over the artwork area gives your trailer hitch cover a unique, luxurious, and one-of-a-kind look.
Black powder-coated steel square tube fits any 2" receiver.
In order to eliminate any rattling noise between the receiver and hitch cover itself we've added foam pads to the back side of the cover.
Outside dimensions: 6" x 4" x 3/8".
Free tow hitch pin and clip are included.

Please do not hesitate to contact us if you have something on your mind and want it to be made.