American Flag Patriotic Chrome Metal License Plate Frame with Crystals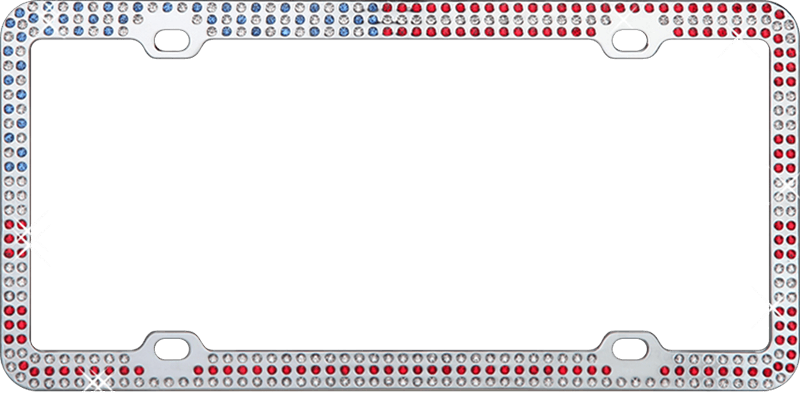 The American Flag Patriotic Chrome Metal Frame with classy Triple Row Crystal License Plate Frame is embedded with three rows of Red, Clear and Blue luscious, premium crystals on high quality, durable chrome metal construction. The stylish frame is easy to install. The highly polished crystals sparkle and shimmer in the sunlight, adding attractive bling to your vehicle. It can also withstand car washes and various weather conditions.
The frame fits most 6" x 12" standard auto license plates.