Narrow Top Car Aluminum License Plate Frames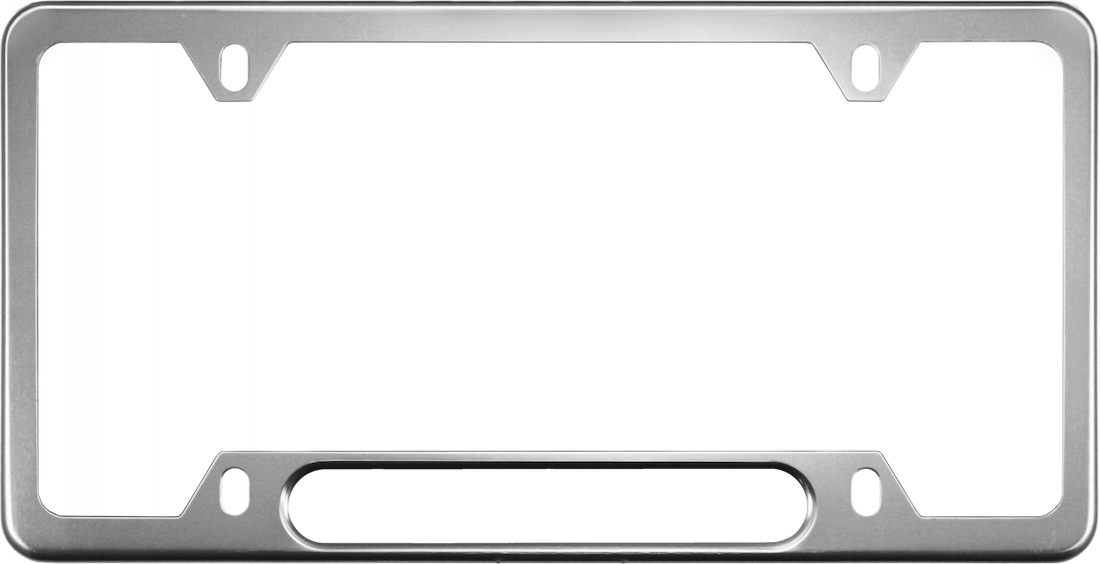 Design
YOUR TEXT HERE!
Fonts:
Arial
Georgia Bold
Georgia Bold Italic
Clarendon BT
Comic Sans MS bold
Cooper
Shrikhand
Carter One
Collegiate
Square 721
Wide Latin
STENCIL STD
Top text:
Bottom text:
Symbol:
$
€
@
«
»
۞
۩
&
†
☼
☺
☻
♀
♂
♪
♫
®
★
☯
✡
✿
✉
✌
☎
♛
♦
♥
♣
♠
⚽️
Γ
Δ
Θ
Λ
Ξ
Π
Σ
Φ
Ψ
Ω
save $4

was:

$32.99

ea

Sale: $28.99

ea
Please note that before engraving our technician will check that your text is centered and aligned properly to fit into engravable area.
Personalized Narrow Top frames made to expose name of the state located at the top part of the license plate. Design laser engraved license plate frame for yourself or as a gift.
Anodized Aluminum frames are great, durable and classy addition to your car, truck, SUV, trailer etc. They will never rust or fade out.
These frames are made of stamped sheet aluminum 1.5 mm thick and available in five different colors: Silver, Black, Dark Pink, Blue and Grey/Gunmetal. These frames fit any standard size 6" x 12" license plate.
Message of your choice will all be laser engraved into American-made UV stable and weather resistant acrylic insert.
Best for the following states: AK, AZ, AR, CA, CT, FL, GA, HI, ID, IL, KS, KY, LA, ME, MD, MA, MI, MN, MS, MO, MT, NE, NV, NJ, NM, NY, OH, OK, OR, PA, RI, SC, SD, TX, UT, VT, VA, WA, WV
Feel free to contact us for additional details and information about adding your personal logo to the frame that you are designing.
PLEASE NOTE:
Price shown above is for each frame only, not for a set.
Please give us a call or send us email if you need help choosing correct frame to comply with your state requirements.