Elegance - Car Metal License Plate Frames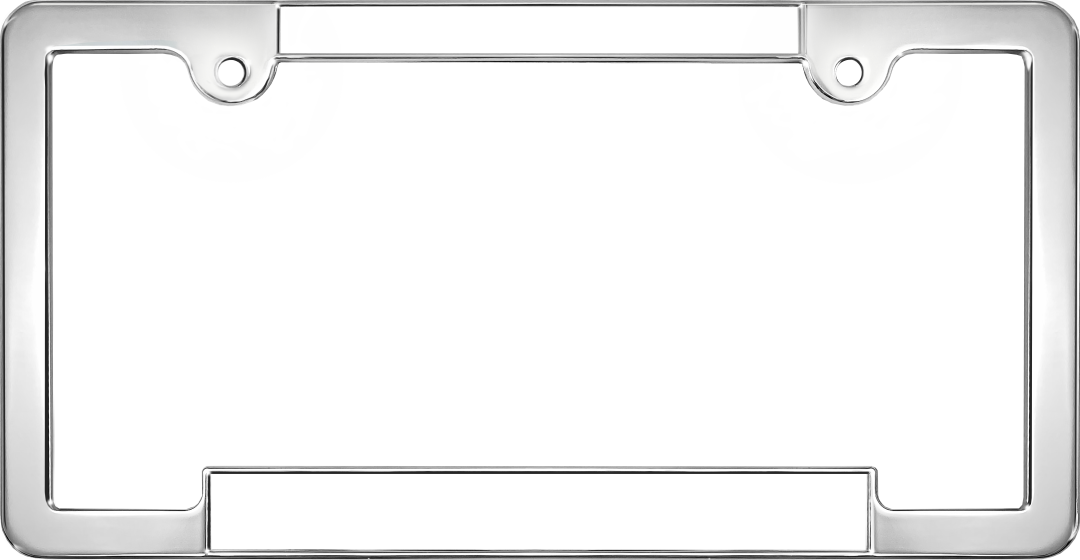 Design
YOUR TEXT HERE!
Fonts:
Arial
Georgia Bold
Georgia Bold Italic
Clarendon BT
Comic Sans MS bold
Cooper
Shrikhand
Carter One
Collegiate
Square 721
Wide Latin
STENCIL STD
Top text:
Bottom text:
Symbol:
$
€
@
«
»
۞
۩
&
†
☼
☺
☻
♀
♂
♪
♫
®
★
☯
✡
✿
✉
✌
☎
♛
♦
♥
♣
♠
⚽️
Γ
Δ
Θ
Λ
Ξ
Π
Σ
Φ
Ψ
Ω
save $4

was:

$35.99

ea

Sale: $31.99

ea
Please note that before engraving our technician will check that your text is centered and aligned properly to fit into engravable area.
Our Elegance Metal License Plate Frames are designed to fit almost with Any state. These frames have maximum available text size without covering up your month and year registration tags.
Another collection of our Exclusive high quality custom license plate frames designed by team of our designers which No one else has to offer!
We've taken one of our best-selling and most universal narrow-top style metal car license plate frames and added design with cut-outs on the bottom corners. Having cut-outs in all 4 corners allows to expose registration stickers (month and year) in any corner of the plate, regardless of the state you are in.
We have listened to our customers and removed bottom holes, which allowed us to get larger text on the bottom of the frame, while narrow top design allows to show name of the state located on top part of the license plate.
Frames available in Chrome, Black (semi-gloss), Gold, Gunmetal and White finish.
Frames have 2 top mounting holes and 2 securing tabs on the back side of the frame to keep license plate secure in place.
Your personalized message will be laser engraved into American-made UV-stable and weather-resistant acrylic insert strips and then permanently bonded to the license plate frame.
These license plate frames are extremely popular as gifts because of its rich and exclusive look and compatibility with almost any state.
PLEASE NOTE:
Price shown above is for each frame only, not for a set.
Best for the following states: AK, AZ, AR, CA, CT, FL, GA, HI, ID, IL, KS, KY, LA, ME, MD, MA, MI, MN, MS, MO, MT, NE, NV, NJ, NM, NY, OH, OK, OR, PA, RI, SC, SD, TX, UT, VT, VA, WA, WV
Please give us a call or send us email if you need help choosing correct frame to comply with your state requirements. ​​