Patriotic Billet Aluminum License Plate Frames - Medium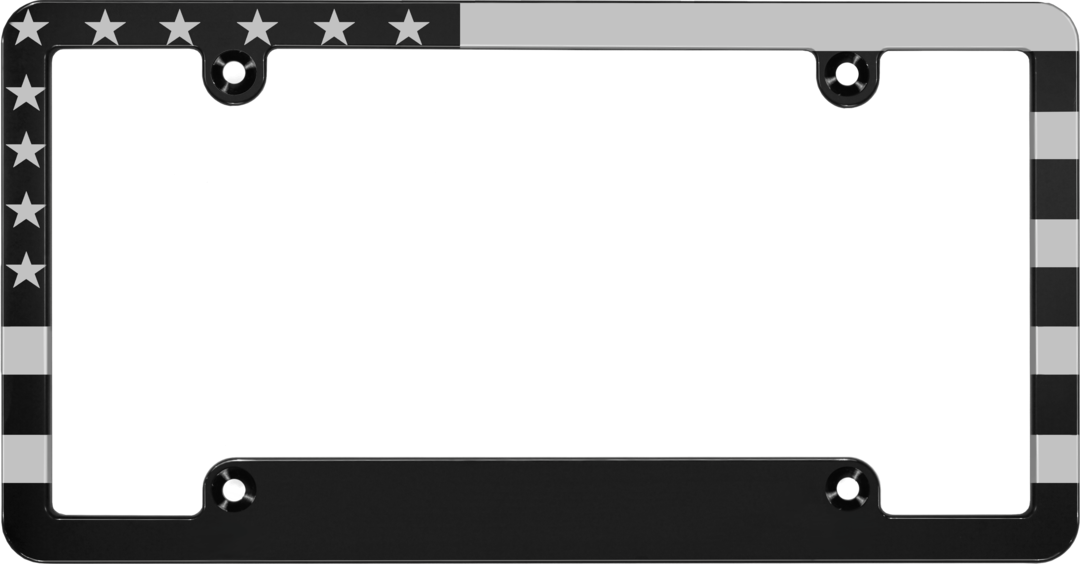 Design
YOUR TEXT HERE!
Fonts:
Arial
Georgia Bold
Georgia Bold Italic
Clarendon BT
Comic Sans MS bold
Cooper
Shrikhand
Carter One
Collegiate
Square 721
Wide Latin
STENCIL STD
Top text:
Bottom text:
Symbol:
$
€
@
«
»
۞
۩
&
†
☼
☺
☻
♀
♂
♪
♫
®
★
☯
✡
✿
✉
✌
☎
♛
♦
♥
♣
♠
⚽️
Γ
Δ
Θ
Λ
Ξ
Π
Σ
Φ
Ψ
Ω
save $4

was:

$61.99

ea

Sale: $57.99

ea
Please note that before engraving our technician will check that your text is centered and aligned properly to fit into engravable area.
Personalized aluminum license plate frame with American flag
These CNC machined American flag anodized aluminum license plate frames made from 3/8" thick 6061 Aircraft grade billet aluminum. These gorgeous license plate frames come with laser etched American flag image on it and allow you to add your custom message to the design.
On our web site we offer different shapes CNC machined aluminum license plate frames with American flag pattern on it such as Slim, Medium and Large.
Your message will be permanently laser etched directly to the surface of the frame and will appear in light grey color.
Best for the following states: AK, AZ, AR, CA, CT, FL, GA, HI, ID, IL, KS, LA, ME, MD, MA, MI, MN, MS, MO, MT, NE, NV, NJ, NM, NY, OH, OK, OR, PA, RI, SC, SD, TX, UT, VT, VA, WA, WV
These frames made to fit any standard 12" x 6" license plates and have 4 holes in it to secure it in place.
PLEASE NOTE:
Price shown above is for each frame only, not for a set.
Tags: us_flag_patriotic