Billet Aluminum License Plate Frames - Single Badge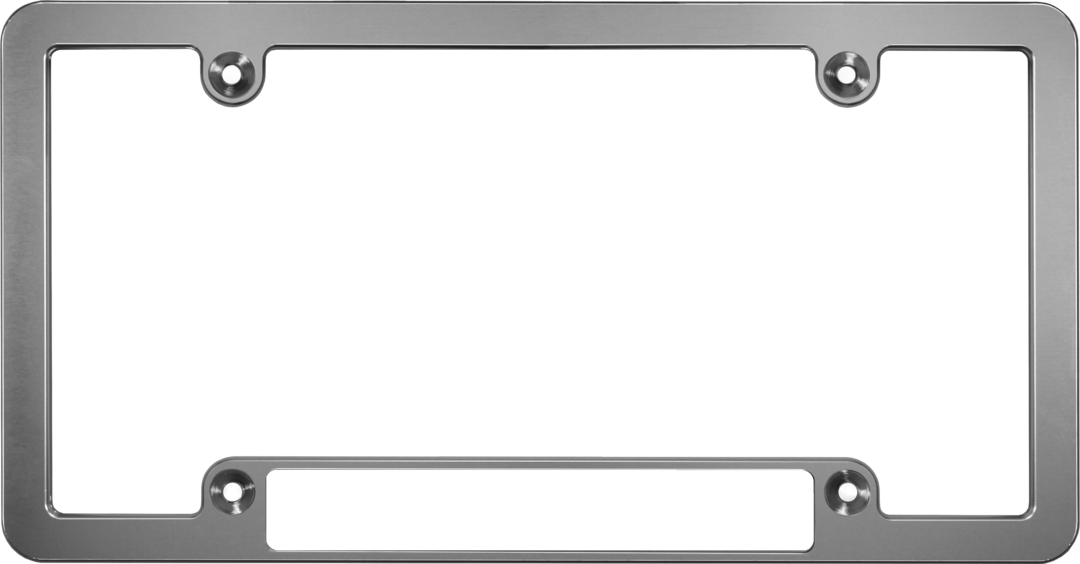 Design
YOUR TEXT HERE!
Fonts:
Arial
Georgia Bold
Georgia Bold Italic
Clarendon BT
Comic Sans MS bold
Cooper
Shrikhand
Carter One
Collegiate
Square 721
Wide Latin
STENCIL STD
Top text:
Bottom text:
Symbol:
$
€
@
«
»
۞
۩
&
†
☼
☺
☻
♀
♂
♪
♫
®
★
☯
✡
✿
✉
✌
☎
♛
♦
♥
♣
♠
⚽️
Γ
Δ
Θ
Λ
Ξ
Π
Σ
Φ
Ψ
Ω
save $4

was:

$61.99

ea

Sale: $57.99

ea
Please note that before engraving our technician will check that your text is centered and aligned properly to fit into engravable area.
Custom Personalized CNC Machined Anodized Billet Aluminum License Plate Frames are unique addition to your car.
Nothing says exclusive as much as polished aluminum design. These CNC Machined frames are made from 3/8" thick 6061 Aircraft grade billet aluminum which is durable and build to last long.
Your message will be permanently laser etched onto UV stable and weather resistant acrylic badges.
Eye-catching design and your custom message is a feature that your car is begging for.
These hi-end frames will give your car a custom and unique look and will definitely differentiate it from the crowd.
Best for the following states: AK, AZ, AR, CA, CT, FL, GA, HI, ID, IL, KS, LA, ME, MD, MA, MI, MN, MS, MO, MT, NE, NV, NJ, NM, NY, OH, OK, OR, PA, RI, SC, SD, TX, UT, VT, VA, WA, WV
These frames are made for all standard size license plates (6"x12").
PLEASE NOTE:
Price shown above is for each frame only, not for a set.