Standard Motorcycle Metal Frames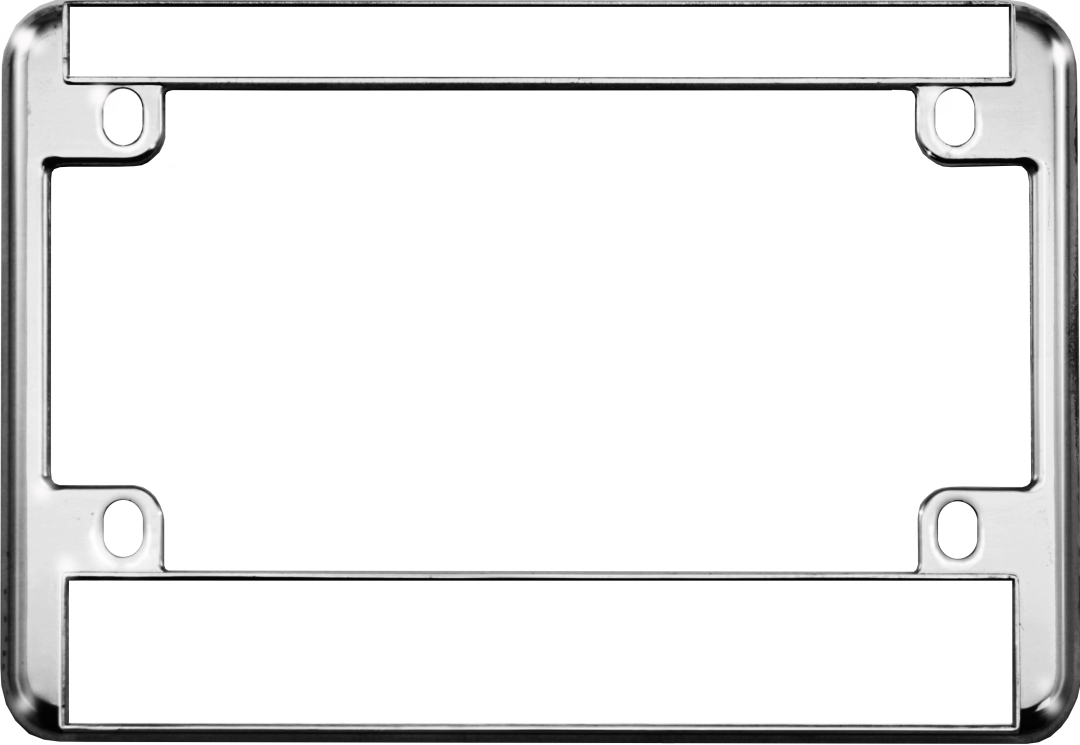 Design
YOUR TEXT HERE!
Fonts:
Arial
Georgia Bold
Georgia Bold Italic
Clarendon BT
Comic Sans MS bold
Cooper
Shrikhand
Carter One
Collegiate
Square 721
Wide Latin
STENCIL STD
Top text:
Bottom text:
Symbol:
$
€
@
«
»
۞
۩
&
†
☼
☺
☻
♀
♂
♪
♫
®
★
☯
✡
✿
✉
✌
☎
♛
♦
♥
♣
♠
⚽️
Γ
Δ
Θ
Λ
Ξ
Π
Σ
Φ
Ψ
Ω
save $4

was:

$32.99

ea

Sale: $28.99

ea
Please note that before engraving our technician will check that your text is centered and aligned properly to fit into engravable area.
Laser engraved license plate frames are great addition for your motorcycle, atv or scooter.
Designing your own custom motorcycle license plate frame is an ideal way to add your own unique style to your bike. You can even have your motorcycle frame designed to coordinate with the laser engraved license plate frames you already have for your car!
Our best selling standard metal motorcycle license plate frames are available in Satin Black, Chrome, Gold and Gunmetal finish. We will laser-engrave your personal message into American-made Weather-resistant, UV-stable acrylic insert strips that are bonded to the frame. These license plate frames fit standard size motorcycle license plates 4" tall and 7" wide.
These license plate frames are great for personalizing to advertise your motorcycle club, business, and especially perfect as a thoughtful and gift to someone.
PLEASE NOTE: Price shown above is for each frame only, not for a set.