Standard Car Flat Shape Metal License Plate Frames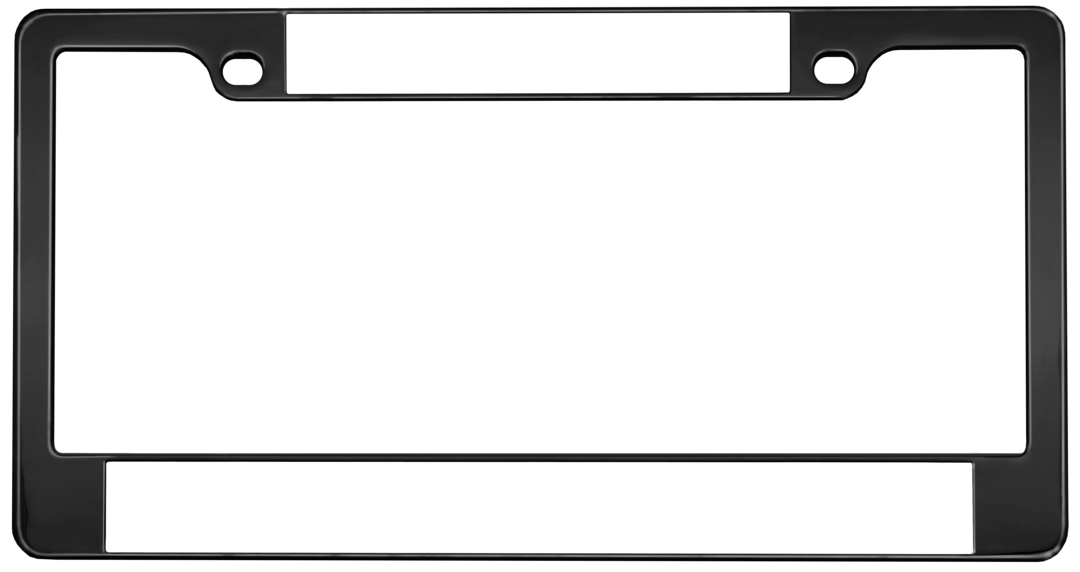 Design
YOUR TEXT HERE!
Fonts:
Arial
Georgia Bold
Georgia Bold Italic
Clarendon BT
Comic Sans MS bold
Cooper
Shrikhand
Carter One
Collegiate
Square 721
Wide Latin
STENCIL STD
Top text:
Bottom text:
Symbol:
$
€
@
«
»
۞
۩
&
†
☼
☺
☻
♀
♂
♪
♫
®
★
☯
✡
✿
✉
✌
☎
♛
♦
♥
♣
♠
⚽️
Γ
Δ
Θ
Λ
Ξ
Π
Σ
Φ
Ψ
Ω
save $4

was:

$32.99

ea

Sale: $28.99

ea
Please note that before engraving our technician will check that your text is centered and aligned properly to fit into engravable area.
We are happy to introduce you our NEW Flat Shape metal personalized license plate frames
These frames are great addition to the list of our personalized products and thanks to its flat shape they definitely have custom look.
These 2-hole metal (zinc) car license plate frames come in Chrome or Black Matte finish, have a great simple and clean look as well as large engraving area.
Your own wording will be laser engraved into acrylic UV resistant insert strips, which are then bonded to the license plate frame.
Rest assured that your personalized license plate frames will never fade or tarnish.
These frames fit all standard size license plates (12" x 6")
PLEASE NOTE:
Price shown above is for each frame only, not for a set.
Size or shape of the frame being ordered may not be acceptable in all states;
Please give us a call or send us email if you need help choosing correct frame to comply with your state requirements.
Buyers from PA, AZ, NJ, TX, VA, MD, FL, NY, GE and other states which don't allow to cover up name of the state on the top part of the license plate, we recommend to choose our Narrow Top Frame, Thin Top 4-hole, All-States Metal Frames, Elegance - Car Metal License Plate Frames, Narrow-Top Aluminum Frames, CNC Machined Anodized Aluminum Frame Single Badge, CNC Machined Anodized Aluminum Frame Black Edition, or CNC Machined Anodized Aluminum Slim Line Frame if you want to comply with your state regulations.
Buyers from LA, OR, OH, ME, KY, IA, ID, MS, NH, NM, NC, SC, RI, SD, VT, WV, WI, CO, MN, GE and other states that have registration stickers on the bottom corners of the license plate, we suggest to use one of the following products to comply with your state regulations: Car 4-Hole Frame, All-States Metal Frames, Elegance - Car Metal License Plate Frames, Narrow-Top Aluminum Frames, CNC Machined Aluminum Frames Slim Line Black Edition, CNC Machined Aluminum Frame Single Badge or Double Badge or CNC Machined Aluminum Frame (Black Edition)